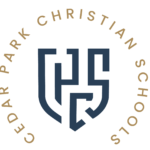 Website Cedar Park Christian Schools
Traffic Aide (P/T) needed at the Bothell Campus.  
Job Details: 

Facilitate Cedar Park Christian School Bothell Campus traffic flow, assist at crosswalks, and manage main entrances and exits
Flagger certification required

Certification requires attendance at a one-day 8-hour class scheduled through a 3rd party
CPCS will pay for the certification class and compensate for time

Hours:

Monday-Friday during the school year
1-hour during drop-off times (7:30-8:30 AM)
1 hour during pick-up (2:30-3:30 PM)

Compensation: paid at an hourly rate
Childcare: free childcare (ages 3-5) or extended care (K-6th) will be offered during working hours
Questions? Email Matt Stevens, Secondary Assistant Principal
Please fill out the hard-copy application below and click "apply now" to email your application to Matt Stevens.