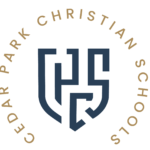 Accounting Position Available
Job Details: 

The Finance Department at Cedar Park Church is looking for an individual with high-level accounting experience, preferably in accrual accounting.

Flexible Work Arrangement:

Full-time or part-time
School-year or year-round position

Childcare: free childcare (ages 3-5) or extended care (K-6th) will be offered during working hours
Tuition Scholarship: we provide up to 50% tuition scholarships for Preschool-12th dependents enrolled in Cedar Park Christian School
Questions? Email Melissa Knauss, HR Director at Cedar Park.
Please fill out the hard-copy application below and click "apply now" to email your application to Melissa Knauss.